Easter Collection
These Outlook Express stationery designs are free for download.
Click on the thumbnails below to view full-sized preview.
Some of these are animated and will take a little longer to open and download.
Thank you for waiting.


Resized for 2010!


All these designs have been re-sized to work better
with the new wide screen monitors.
(updated 2-24-10)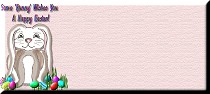 "Some Bunny Wishes"
(Special THANKS to my daughter, Becka for this cute, Easter bunny drawing!!)
Happy Easter Everyone!!
********
I found out that my stationery designs with 'tables' have had problems working correctly with email,
(the backgrounds for the tables were NOT embedding, therefore did not show up in designs).
I'm in the process of re-doing them.
I have now corrected all but ONE (a 4th of July design), and have the the zip files updated.
The following design "Easter Daffodils" has NOW been CORRECTED.
If you downloaded it PRIOR to 2-17-08, you will need to download
it again for all of the images to embed correctly in email.
SO Sorry for any inconvenience!
More new designs coming soon.

************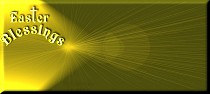 "Easter Blessings"
(Get a free name tag too!)

************

"Easter 'Sun'day"
(Get a free name tag too!)
************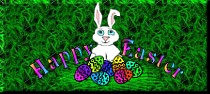 "Bunny Nest"
(Get a free name tag too!)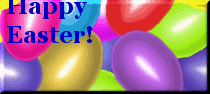 "HappyEasterRain"
This design has a fun 'rain' effect script by
Craig Blanchette @Craiga.topcities.com
Visit http://www.dynamicdrive.com for this script and more.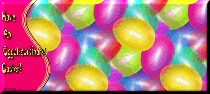 "An Eggstraordinary Easter"
(this design is animated)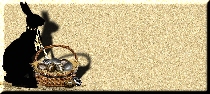 "A Wild Hare Easter"
(Now here's one for all of us who like to change up things occasionally!!)
(This design uses a 'multi-object bounce' script by Edgar V. Poirier)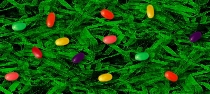 (these next two designs have a nice 'snow script')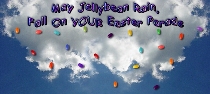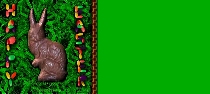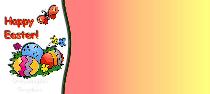 (Next two are animated will take longer to open..thank you for waiting)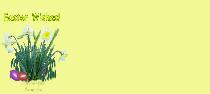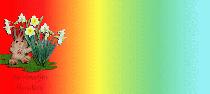 Please....do not place any of my work on your web pages without
written consent....then....only with proper credit to my site, and
a link back to here. Thank you.
Copyright © 2003 OnlyImagineGraphics - All Rights Reserved

Go to 'OnlyimagineGraphics' home